Over the years, many TAU reviewers have made outstanding contributions to the peer review process. They demonstrated professional effort and enthusiasm in their reviews and provided comments that genuinely help the authors to enhance their work.
Hereby, we would like to highlight some of our outstanding reviewers, with a brief interview of their thoughts and insights as a reviewer. Allow us to express our heartfelt gratitude for their tremendous effort and valuable contributions to the scientific process.
December, 2020
Wayne J.G. Hellstrom, Tulane University, USA
January, 2021
Takaaki Inoue, Kobe University, Japan
February, 2021
Piotr Bryniarski, Medical University of Silesia, Poland
Jay Sandlow, Medical College of Wisconsin, USA

December, 2020
Wayne J.G. Hellstrom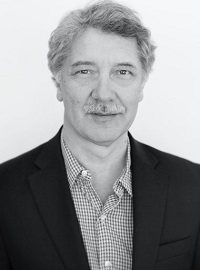 Wayne J.G. Hellstrom is a board-certified Professor of Urology and Chief, Section of Andrology at Tulane University School of Medicine in New Orleans, Louisiana, USA. He works as a urologist at Tulane University, University Medical Center, and the Veterans Administration Medical Center in New Orleans. Wayne completed a residency in Urology at the University of California, San Francisco, and an AUA scholar-funded fellowship in Andrology at the University of California at Davis.
Dr. Hellstrom is a member of a number of professional societies. He is the past President of the Sexual Medicine Society of North America, the American Society of Andrology, and, most recently, the International Society of Sexual Medicine (ISSM). Dr. Hellstrom has authored or coauthored over 100 book chapters and more than 500 manuscripts in peer-reviewed journals. He is the editor of several textbooks in the field of Andrology, including "Androgen Deficiency and Testosterone Replacement." He has delivered numerous presentations locally, nationally, and internationally on various topics in male sexual dysfunction and male infertility. He has instructed more than 30 fellows and has taught many visiting students, residents, and physicians. You may visit Dr. Hellstrom's page for more details here.
In Dr. Hellstrom's opinion, peer review is fundamental to progress in science. "Blinded reviewers are asked to evaluate, critique, and make a decision on submitted manuscripts. This time-tested process brings us closer to true answers to scientific questions. Reviewers must be impartial in judging the merits of any proposal. This is the reason for blinding in the review process."
Even though reviewing papers is not a money-making option, Dr. Hellstrom says, "As an academician, peer review is an obligation that one has to society. This is the basis for scientific advancements, and financial considerations should never come into play. Instead, reviewers should gain a sense of internal satisfaction for their efforts."
Lastly, from a reviewer's point of view, Dr. Hellstrom thinks that it is essential for authors to report conflicts of interest in their research, "Transparency is the essence of any conflict-of-interest issue. The readership should know of any influence that may affect a reviewer's judgment." 
January, 2021
Takaaki Inoue
Dr. Takaaki Inoue currently serves as the Vice President in Hara Genitourinary Hospital and Head of Stone Center. He is also the Associate Professor of Kobe University in Japan. His topics of research focus on endourological surgery, stone management, upper tract urothelial cancer (UTUC), and benign prostatic hyperplasia (BPH), etc. He is actively involved in the following professional organization and societies: Japanese Urological Association, Japanese Society of Endourology, Japanese Society for Endoscopic surgery, Japanese Society on Urolithiasis Research, and Endourological Society.
In Dr. Inoue's opinion, peer review plays a role in science that judge the appropriate and meaningful topics in current and near future medical situation. The key to be a good reviewer is to always hold evenhanded position. The burden of being a scientist and doctor is often heavy, yet Dr. Inoue says, "I normally manage my daily work in hospital, and I have additional term to work on review tasks and write my papers. It is sometimes not so easy for me to handle the time, but I manage to create time after daily work." 
February, 2021
Piotr Bryniarski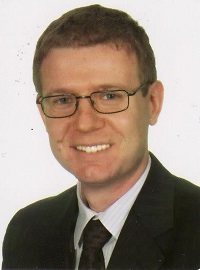 Piotr Bryniarski, MD, PhD, FEBU, is the Assistant Professor at Department of Urology in Zabrze, Medical University of Silesia, Poland. His research focuses on urolithiasis, endourology, uro-oncology, and male infertility. Currently, he is working on projects on pain treatment after stone surgery, hematological biomarkers in bladder cancer, in-bore vs fusion biopsy in prostate cancer, and oxidative stress markers in urology. You may connect with Dr. Bryniarski through Twitter @PBryniarski or Facebook.
On the significance of peer review, Dr. Bryniarski says, "We need peer review because we need someone to look at our studies from different perspective - perspective of a person who has different specialization, who graduated from different university, different standards of clinical practice and different training in science. Even though each journal has its own criteria for publication we may say that these standards are very similar. If the study meets these standards, my work is only to improve the study as much as I can by giving the authors appropriate hints. By doing so, I feel like I contributed to this study and it feels great if they adopted my clues."
Dr. Bryniarski believes that good reviewers should not behave as they were masters or treat peers as students. The aim of reviewers is to improve the study if it meets the criteria for publication, "We are all both authors and reviewers. If I review the study, I always try to look at it as if I was both the reviewer and the author. My hints must be doable."
Being asked how he prioritizes work to take extra review tasks, Dr. Bryniarski explains, "It is all the matter of organization. I usually have some free time after lectures for students or between surgeries. I read the manuscript for the first time. During the second read, I make notes for parts either I do not agree or understand. Before the third read, I try to look at the recent publications on the subject and if there are methodological issues (parts I do not understand), I try to learn them up. After the third read, I prepare the full evaluation of the study."
Speaking of the importance of ethical statement for a research, Dr. Bryniarski says, "Ethics committee should evaluate all planned experiments. No doubt about that. However, retrospective studies do not need institutional review board approval in my opinion. If any doubt about the ethics exist in retrospective study, editors and reviewers should clearly state in their evaluation that such approval is necessary."
Jay Sandlow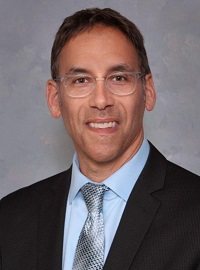 Dr. Jay Sandlow received his MD from Rush University in Chicago. He then completed his urology residency at the University of Iowa, as well as a 2-year fellowship in Male Infertility sponsored by the American Foundation for Urologic Diseases (AFUD). He is currently Professor and Vice-Chairman of Urology at the Medical College of Wisconsin in Milwaukee, USA. He has been a member of the AUA since 1993. He is actively involved in all Andrology and male infertility societies, including the Society for the Study of Male Reproduction (SSMR), the Society for Male Reproduction and Urology (SMRU), and the American Society of Andrology (ASA), all of which is a Past President. He is also an active member of the American Society for Reproductive Medicine, where he has served as the SMRU representative to the Practice Guidelines Committee. He has also been on the board of the Society for Reproductive Surgeons. He has served on the Editorial Boards of several journals, including Journal of Andrology and Fertility and Sterility. He is currently a member of the American Board of Urology Exam Committee.
Dr. Sandlow has authored multiple publications regarding infertility evaluation and treatment, as well as vasectomy, including serving as Guest Editor for Urologic Clinics of North America (Vasectomy and Vasectomy Reversal) and Editor of "Microsurgery for Fertility Specialists: a Practical Text". He helped develop the American Urological Association's Vasectomy Guidelines and has taught courses on infertility, microsurgery, and vasectomy at national meetings. His research interests center around male infertility, specifically varicoceles, as well as male contraception and fertility preservation. Dr. Sandlow is fellowship director for the Male Infertility/Andrology fellowship at the Medical College of Wisconsin. He has volunteered his time at the Saturday Clinic for the Uninsured in Milwaukee, the No-Scalpel Vasectomy International mission to the Philippines, and is on the Board of Directors of the Milwaukee Academy of Science, a charter school in the inner city of Milwaukee.
You may follow Dr. Sandlow on Twitter @Jayman0827, or visit his homepage here.
A robust peer review system, to Dr. Sandlow, is one that is broad, encompassing experts from all fields. The platform should be easy to use and the authors and reviewers should be blinded to each other. However, one potential problem is that many journals are either "open" review or the authors are known. This can influence reviews, as well as create problems among reviewers and authors.
Speaking of the qualities a reviewer should possess, Dr. Sandlow says, "A reviewer should be objective, with a thorough understanding of the existing literature. It is helpful to understand the review process, including how an editor makes their decision, in order to help the reviewer make specific recommendations to both the authors and the editors."