Over the years, many TAU reviewers have made outstanding contributions to the peer review process. They demonstrated professional effort and enthusiasm in their reviews and provided comments that genuinely help the authors to enhance their work.
Hereby, we would like to highlight some of our outstanding reviewers, with a brief interview of their thoughts and insights as a reviewer. Allow us to express our heartfelt gratitude for their tremendous effort and valuable contributions to the scientific process.
December, 2020
Wayne J.G. Hellstrom, Tulane University, USA
January, 2021
Takaaki Inoue, Kobe University, Japan
February, 2021
Piotr Bryniarski, Medical University of Silesia, Poland
Jay Sandlow, Medical College of Wisconsin, USA

March, 2021
Shogo Inoue, Hiroshima University, Japan
Minato Yokoyama, Tokyo Medical and Dental University, Japan
Sarah C. Krzastek, Virginia Commonwealth University, USA

April, 2021
Joseph M. Norris, University College London, UK
Akinori Sato, National Defense Medical College, Japan
Seong Jin Jeong, Seoul National University, Korea

May, 2021
Stephen J. Freedland, Cedars-Sinai, USA
Bradley Stish, Mayo Clinic, USA
Ben G.L. Vanneste, MAASTRO Clinic, The Netherlands

December, 2020
Wayne J.G. Hellstrom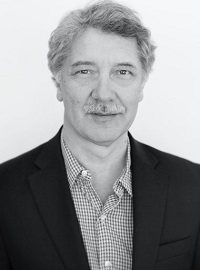 Wayne J.G. Hellstrom is a board-certified Professor of Urology and Chief, Section of Andrology at Tulane University School of Medicine in New Orleans, Louisiana, USA. He works as a urologist at Tulane University, University Medical Center, and the Veterans Administration Medical Center in New Orleans. Wayne completed a residency in Urology at the University of California, San Francisco, and an AUA scholar-funded fellowship in Andrology at the University of California at Davis.
Dr. Hellstrom is a member of a number of professional societies. He is the past President of the Sexual Medicine Society of North America, the American Society of Andrology, and, most recently, the International Society of Sexual Medicine (ISSM). Dr. Hellstrom has authored or coauthored over 100 book chapters and more than 500 manuscripts in peer-reviewed journals. He is the editor of several textbooks in the field of Andrology, including "Androgen Deficiency and Testosterone Replacement." He has delivered numerous presentations locally, nationally, and internationally on various topics in male sexual dysfunction and male infertility. He has instructed more than 30 fellows and has taught many visiting students, residents, and physicians. You may visit Dr. Hellstrom's page for more details here.
In Dr. Hellstrom's opinion, peer review is fundamental to progress in science. "Blinded reviewers are asked to evaluate, critique, and make a decision on submitted manuscripts. This time-tested process brings us closer to true answers to scientific questions. Reviewers must be impartial in judging the merits of any proposal. This is the reason for blinding in the review process."
Even though reviewing papers is not a money-making option, Dr. Hellstrom says, "As an academician, peer review is an obligation that one has to society. This is the basis for scientific advancements, and financial considerations should never come into play. Instead, reviewers should gain a sense of internal satisfaction for their efforts."
Lastly, from a reviewer's point of view, Dr. Hellstrom thinks that it is essential for authors to report conflicts of interest in their research, "Transparency is the essence of any conflict-of-interest issue. The readership should know of any influence that may affect a reviewer's judgment." 
January, 2021
Takaaki Inoue
Dr. Takaaki Inoue currently serves as the Vice President in Hara Genitourinary Hospital and Head of Stone Center. He is also the Associate Professor of Kobe University in Japan. His topics of research focus on endourological surgery, stone management, upper tract urothelial cancer (UTUC), and benign prostatic hyperplasia (BPH), etc. He is actively involved in the following professional organization and societies: Japanese Urological Association, Japanese Society of Endourology, Japanese Society for Endoscopic surgery, Japanese Society on Urolithiasis Research, and Endourological Society.
In Dr. Inoue's opinion, peer review plays a role in science that judge the appropriate and meaningful topics in current and near future medical situation. The key to be a good reviewer is to always hold evenhanded position. The burden of being a scientist and doctor is often heavy, yet Dr. Inoue says, "I normally manage my daily work in hospital, and I have additional term to work on review tasks and write my papers. It is sometimes not so easy for me to handle the time, but I manage to create time after daily work." 
February, 2021
Piotr Bryniarski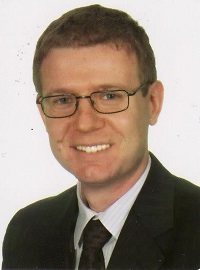 Piotr Bryniarski, MD, PhD, FEBU, is the Assistant Professor at Department of Urology in Zabrze, Medical University of Silesia, Poland. His research focuses on urolithiasis, endourology, uro-oncology, and male infertility. Currently, he is working on projects on pain treatment after stone surgery, hematological biomarkers in bladder cancer, in-bore vs fusion biopsy in prostate cancer, and oxidative stress markers in urology. You may connect with Dr. Bryniarski through Twitter @PBryniarski or Facebook.
On the significance of peer review, Dr. Bryniarski says, "We need peer review because we need someone to look at our studies from different perspective - perspective of a person who has different specialization, who graduated from different university, different standards of clinical practice and different training in science. Even though each journal has its own criteria for publication we may say that these standards are very similar. If the study meets these standards, my work is only to improve the study as much as I can by giving the authors appropriate hints. By doing so, I feel like I contributed to this study and it feels great if they adopted my clues."
Dr. Bryniarski believes that good reviewers should not behave as they were masters or treat peers as students. The aim of reviewers is to improve the study if it meets the criteria for publication, "We are all both authors and reviewers. If I review the study, I always try to look at it as if I was both the reviewer and the author. My hints must be doable."
Being asked how he prioritizes work to take extra review tasks, Dr. Bryniarski explains, "It is all the matter of organization. I usually have some free time after lectures for students or between surgeries. I read the manuscript for the first time. During the second read, I make notes for parts either I do not agree or understand. Before the third read, I try to look at the recent publications on the subject and if there are methodological issues (parts I do not understand), I try to learn them up. After the third read, I prepare the full evaluation of the study."
Speaking of the importance of ethical statement for a research, Dr. Bryniarski says, "Ethics committee should evaluate all planned experiments. No doubt about that. However, retrospective studies do not need institutional review board approval in my opinion. If any doubt about the ethics exist in retrospective study, editors and reviewers should clearly state in their evaluation that such approval is necessary."
Jay Sandlow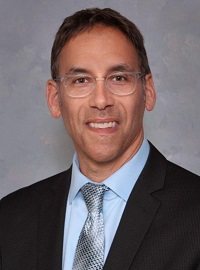 Dr. Jay Sandlow received his MD from Rush University in Chicago. He then completed his urology residency at the University of Iowa, as well as a 2-year fellowship in Male Infertility sponsored by the American Foundation for Urologic Diseases (AFUD). He is currently Professor and Vice-Chairman of Urology at the Medical College of Wisconsin in Milwaukee, USA. He has been a member of the AUA since 1993. He is actively involved in all Andrology and male infertility societies, including the Society for the Study of Male Reproduction (SSMR), the Society for Male Reproduction and Urology (SMRU), and the American Society of Andrology (ASA), all of which is a Past President. He is also an active member of the American Society for Reproductive Medicine, where he has served as the SMRU representative to the Practice Guidelines Committee. He has also been on the board of the Society for Reproductive Surgeons. He has served on the Editorial Boards of several journals, including Journal of Andrology and Fertility and Sterility. He is currently a member of the American Board of Urology Exam Committee.
Dr. Sandlow has authored multiple publications regarding infertility evaluation and treatment, as well as vasectomy, including serving as Guest Editor for Urologic Clinics of North America (Vasectomy and Vasectomy Reversal) and Editor of "Microsurgery for Fertility Specialists: a Practical Text". He helped develop the American Urological Association's Vasectomy Guidelines and has taught courses on infertility, microsurgery, and vasectomy at national meetings. His research interests center around male infertility, specifically varicoceles, as well as male contraception and fertility preservation. Dr. Sandlow is fellowship director for the Male Infertility/Andrology fellowship at the Medical College of Wisconsin. He has volunteered his time at the Saturday Clinic for the Uninsured in Milwaukee, the No-Scalpel Vasectomy International mission to the Philippines, and is on the Board of Directors of the Milwaukee Academy of Science, a charter school in the inner city of Milwaukee.
You may follow Dr. Sandlow on Twitter @Jayman0827, or visit his homepage here.
A robust peer review system, to Dr. Sandlow, is one that is broad, encompassing experts from all fields. The platform should be easy to use and the authors and reviewers should be blinded to each other. However, one potential problem is that many journals are either "open" review or the authors are known. This can influence reviews, as well as create problems among reviewers and authors.
Speaking of the qualities a reviewer should possess, Dr. Sandlow says, "A reviewer should be objective, with a thorough understanding of the existing literature. It is helpful to understand the review process, including how an editor makes their decision, in order to help the reviewer make specific recommendations to both the authors and the editors."
March, 2021
Shogo Inoue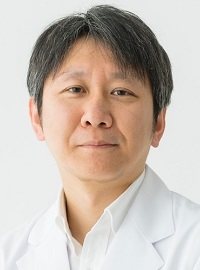 Dr. Shogo Inoue, MD, PhD, is the Assistant Professor at Department of Urology, Hiroshima University, Japan. His main areas of research interest include andrology, adrenal disease, regenerative medicine, and minimally invasive surgery. Recently, he has been focusing on the assessment of patient-reported outcome in minimally invasive surgery such as robot-assisted surgery and reduced port surgery. Over the past decades, he received the following honors: AUA Annual Meeting Best Poster Award (2017); IJU Reviewers of the year (2017 and 2018); The Japanese Society for Sexual Medicine Young Scientist's Award (2014); The Japanese Foundation for Prostate Research Excellent Research Award (2012); and Shimane University School of Medicine Best Tutor's Award (2009).
In Dr. Inoue's opinion, peer review plays an indispensable role in the development of modern science. Peer review makes it possible to properly evaluate academic value and eliminate arbitrariness and overlook by the peer review system. To him, peer review is still the very essence of science.
Even though reviewers are experts, to Dr. Inoue, they do not necessarily need to evaluate the research objectively. Having a perspective raises credibility and academic value of the research. In his experience as a reviewer, he always expresses positive opinions as much as possible. Even if the paper is rejected, he tries to state his comments that will contribute to future research.
Speaking of striking a balance between daily work and additional peer review tasks, Dr. Inoue says, "I am busy with my everyday work, and after work, I spend lots of time doing review. However, it is a great honor to be a reviewer, so I remind myself to do peer review with a higher priority."
From the perspective of a reviewer, Dr. Inoue believes that it is necessary for retrospective studies to apply for institutional review board (IRB) approval, "In our hospital, IRB approval is required for retrospective studies. In reality, the procedure is more simplified, so it does not take much effort. To me, ethical statement is important in modern research. It is also crucial for authors to have their research summarized and systematized in the process of IRB approval."
Minato Yokoyama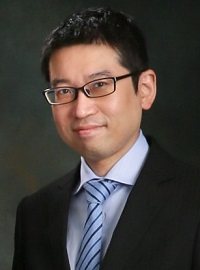 Minato Yokoyama, M.D., Ph.D. is Associate Professor of Urology at Tokyo Medical and Dental University, Tokyo, Japan. His research is focused on functional urology (renal function after urologic surgery, lower urinary tract function). Recently, he has been focusing on studying the functional outcomes of artificial urinary sphincter.
Dr. Yokoyama chose to review for TAU as the journal is listed in SCIE, thus reviewing articles submitted to TAU can contribute to the progress of science. To him, peer review is very important as third-party credibility will be given when the paper is reviewed and asked to be revised if needed. He says, "While reviewing papers, I always keep in mind whether the conclusions of the paper are properly drawn from the described methods and results, and are matched to the aims of the study."
From a reviewer's point of view, Dr. Yokoyama reiterates that authors should disclose Conflict of Interest (COI) for their studies. If COI is hidden, adequacy of the paper cannot be certified, and therefore, it is quite important to always submit the COI forms along with their manuscripts.
Sarah C. Krzastek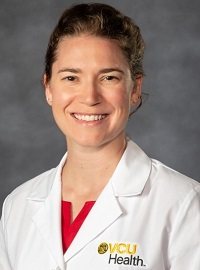 Dr. Sarah Krzastek received her medical degree and completed her Urology residency at Virginia Commonwealth University (VCU) in 2018. She went on to complete a fellowship in Andrology at the University of Virginia (UVA) in 2019. She is currently on faculty as Clinical Assistant Professor of Urology at Virginia Commonwealth University and acts as the Associate Chief of Urology at the Richmond Veterans' Affairs Medical Center in Virginia where she runs the male infertility program in close coordination with VCU. She continues to maintain a close working academic and research relationship with the Urology Department at UVA. Her main areas of interest are in male infertility and men's sexual and reproductive medicine and surgery. She is engaged in numerous research projects, including a clinical trial on the utility of low-intensity extracorporeal shock wave therapy for the treatment of erectile dysfunction. You may connect with Dr. Krzastek on Twitter @KrzastekUrology.
To Dr. Krzastek, the peer review process is critical to promote high-quality research so that the science field can continue to grow and expand, and so that we can continue to offer patients the most effective and safest treatment options available.
One of the key matters that reviewers should always keep in mind is to give constructive review, which Dr. Krzastek believes is one that is able to critically evaluate a manuscript and provide positive feedback on ways the manuscript or data can be enhanced, to best present the data findings and bring to new, interesting and meaningful information.
Speaking of research data sharing, viewing from a reviewer's angle, Dr. Krzastek thinks that if research data can be shared in an anonymous fashion without the risk of compromising patient confidentiality and security, and without risk to the investigator, then sharing of data, both negative and positive, can promote multi-institutional collaboration and high quality research.
"I enjoy reviewing manuscripts regularly, as it keeps me up to date on the most cutting-edge research projects and allows me to hone my own manuscript writing and research design and methodology," says Dr. Krzastek.
April, 2021
Joseph M. Norris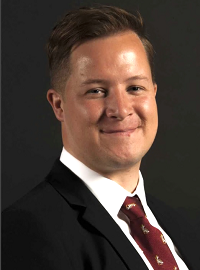 Dr. Joseph Norris is a Specialist Registrar in Urology in the London Deanery. His clinical interest is precision diagnosis and minimally invasive treatment of localised prostate cancer. He currently holds a Medical Research Council (MRC) Fellowship at University College London, working with Professor Mark Emberton. He has previously held formal academic surgical positions with the Royal College of Surgeons of England (RCSEng), the National Institute for Health Research (NIHR), and the University of Cambridge. His research is focused on improving delivery of prostate magnetic resonance imaging (MRI), particularly through in-depth elucidation of the molecular, pathological and clinical features of MRI-invisible prostate cancer. He is also conducting the first systematic, mixed-methods research study to explore the views held by men that experience this novel technology.
Dr. Norris has published over 140 peer-reviewed articles and abstracts, and gives invited talks to professional and lay audiences. He collaborates internationally and is a co-investigator on several prostate cancer research grants. He has recently been awarded Fellowship with the European Society of Surgical Research. For more information about Dr. Norris, please follow him on Twitter @MrJosephNorris or ResearchGate here.
Dr. Norris regards peer-review as one of the unsung heroes of modern research and is often not given enough attention. In his opinion, a healthy peer-review system is built on mutual respect for both authors and reviewers. Researchers pour blood, sweat and tears into producing their manuscripts, and reviewers have a duty to show authors respect by dedicating enough focused time on each submission, ensuring feedback is specific and constructive. On the other side, reviewers similarly deserve respect, as work they provide is often under-valued, and journals should recognise time and effort required for reviewers to complete each review.
When reviewing a manuscript, there is clearly a roster of factors to consider. However, to Dr. Norris, there are a few fundamental points that stand out. The most important thing to ascertain is – should this paper be published at all? The answer to this question is usually yes, although reaching that end-point will take a variable amount of time for each submission. If the answer is no, then the reviewer should state clearly (and politely) the reasons behind this (for example, lack of originality or considerable methodological limitation). If there is light at the end of the tunnel, and the manuscript could conceivably be published, reviewers should then focus on giving very specific itemised suggestions for improvement, to which the authors can then easily act on and respond to.
From a reviewer's point of review, Dr. Norris urges authors to disclose Conflict of Interest (COI) for their research. He explains, "I would like to believe that most researchers act with impartiality, regardless of affiliation with any commercial partner or funder. Nevertheless, risk of bias clearly does exist, and as such, I think it's essential that authors complete COI forms in a detailed and honest way, so that reviewers (and eventually, readers) can fully interpret findings in context."
Lastly, there are a few words that Dr. Norris would like to say to all the other reviewers: "I want to say – thank you! I'm very grateful to all of the reviewers who have given their time to my submissions over the years, and I want them to know that they are valued and are central to the continuation and delivery of high-quality practice-changing research."
Akinori Sato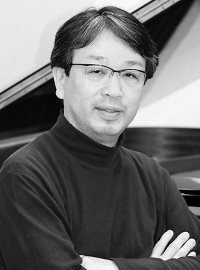 Dr. Akinori Sato is a board-certified urologist and a basic researcher, and he serves as a lecturer at National Defense Medical College, Japan. He received his M.D. from Keio University in 1995 and his Ph.D. at the same institution in 2006. He completed his urology residency at Keio University Hospital in 2000. In 2006 and 2007, he worked with Professor Wolfgang Schulz as a visiting researcher for a year at Heinrich Heine University, Germany. Dr. Sato's research interests include drug repositioning and using endoplasmic reticulum stress and histone acetylation to treat urological malignancies. His work has been highly regarded by multiple publications and received many awards, such as Best Poster Awards at the European Association of Urology (EAU) Congresses and the Japanese Urological Association (JUA) Annual Meeting Awards. He is also an expert on medical education. His educational activity has been highly regarded (he received a Best Teacher Award in 2018) and his students' research projects have also received institutional and other awards. As part of his educational and research activity, Dr. Sato is enthusiastically engaged in the review process of journals. His activity as a reviewer was recognized with the Publons Top Peer Reviewer Awards in 2018 and 2019. For more information about Dr. Sato, you may visit his ResearchGate page here and Publons page here.
In Dr. Sato's opinion, peer review is a good and efficient way to improve the quality of a manuscript. Reviewers can objectively read the manuscript and recommend points to be improved. Indeed, it is often the case that authors overlook such points in their first version. He added, "Unfortunately, I often find manuscripts with data fabrication or plagiarism. Nowadays, the latter can be detected automatically using software, but the former can be detected only by reviewers. Should a manuscript with fabricated data be published, it would lead to spreading of fake information and to destruction of science knowledge. Thus, another important role of the review process is guardian of science."
What is a good reviewer? To Dr. Sato, a good reviewer should know one's limitation. To evaluate clinical papers appropriately, expertise and clinical experience are mandatory. For the evaluation of basic research papers, a reviewer should be engaged in basic research and accustomed to experimental procedures. Without this engagement and familiarity with experimental procedures, it is impossible to evaluate papers properly. Absence of knowledge and experience in a paper's field would result in misjudging the paper. Furthermore, detection of data fabrication depends only on the reviewer's ability. If one feels unable to knowledgeably review a paper, one should decline the review and recommend another reviewer. Also, a reviewer should be honest and judge a manuscript fairly. To Dr. Sato, double-blind review is the best way to ensure this impartiality.
Speaking of the need for retrospective studies to apply for institutional review board (IRB) approval, Dr. Sato comments that it depends on each institution's policy. Authors are encouraged to comply with the rules of their institution and country. Of course, prospective studies in humans need IRB approval and ethical statement. This approval and statement help prevent studies harming patients' health and infringing human rights. The most important thing is that the IRB consists of proper members and functions well to evaluate a study appropriately.
"As a researcher, my contribution to science is limited because each research project demands much time and time for work in my life is limited. However, as a reviewer, I can contribute more to science by improving numerous research works in much less time. I am convinced that serving as a reviewer is my mission to progress science. I also feel that the recent advent of Publons plays an important role in recognizing reviewers' scientific contribution, and this can be a good motivation for reviewers," says Dr. Sato.
Seong Jin Jeong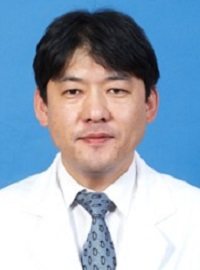 Dr. Seong Jin Jeong received his medical degree and completed his Urology residency at Seoul National University Hospital in 2002. In 2006, he moved to Seoul National University Bundang Hospital, Seongnam, Korea, and has served as the Associate Professor of Urology till now. Over the past 15 years, Dr. Jeong devoted himself into clinical and research works in the field of voiding dysfunction, such as lower urinary tract dysfunction, neurourology, and urodynamics. With thorough clinical practice and over 10 thousand urodynamic studies, Dr. Jeong has published more than 110 peer-reviewed papers. His interests are in many aspects. He is recently focused on 'the detrusor underactivity' and 'urinary microbiome'. He also devoted a lot of time in the continence promotion and educational program of incontinence and voiding dysfunction in Korean Continence Society. Currently he is the Chairman of the scientific committee of the Korean Continence Society, and is also the reviewer of several top urological journals such Journal of Urology, Neurourology & Urodynamics, PLoS ONE, and International Journal of Urology. For more information about Dr. Jeong, please click here.
The most important thing to maintain a healthy peer review system, to Dr. Jeong, is to remain transparent and fair. Peer review is an assessment of the scientific probability of the study, based on objective facts, so it should be evaluated without being biased towards individual emotions. The existence of a healthy peer review system will lead to academic development. And in the medical field, this will soon be the basis for high-quality care.
However, Dr. Jeong further points out that there is an unresolved problem in the current peer review system – Since peer review takes a lot of time and effort, it is easy for researchers to neglect it among other tasks. If enough information is provided prior to peer review and some compensation is given, researchers will be more motivated to review. He explains, "It's not easy to complete a peer review among various daily tasks. In the end, I think it depends on the individual's attitude of mind toward peer review. If peer review is not considered a trivial task, and it allows us to access cutting-edge researches and gain up-to-date knowledge, we prioritize peer review as much as possible in order to understand research trends in areas of interest."
In Dr. Jeong's opinion, data sharing will yield more unbiased and higher-dimensional research findings. However, the premise is the protection of patients' personal information and the disclosure of transparent information among researchers. If these preconditions are followed, data sharing will be of much help to achieve more accurate and meaningful results.
May, 2021
Stephen J. Freedland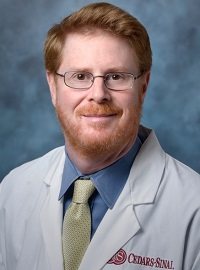 Stephen J. Freedland, MD, is the Warschaw, Robertson, and Law Families Chair in Prostate Cancer, Director of the Center for Integrated Research in Cancer and Lifestyle and Associate Director for Education and Training at the Cedars-Sinai Samuel Oschin Comprehensive Cancer Institute, USA. He also is a professor in the Division of Urology, Department of Surgery at Cedars-Sinai in Los Angeles, CA, USA and holds a staff physician appointment at the Durham Veterans Affairs Medical Center in Durham, NC, USA. He has served on numerous American Urological Association and American Society of Clinical Oncology guideline panels for prostate cancer. Dr. Freedland earned his medical degree from the University of California, Davis, CA, USA and completed a residency in Urology at UCLA and a fellowship in urological oncology at Johns Hopkins. Dr. Freedland's research is focused on the role of diet, lifestyle and obesity in prostate cancer, prostate cancer health disparities, and prostate cancer risk stratification. He has published over 600 articles. Follow Dr. Freedland on Twitter @SFreedlandMD.
To Dr. Freedland, it is crucial that papers are reviewed by multiple true experts in the field. The reviewers should evaluate no only the importance of the work, but also provide a detailed review, including statistical review, to identify any issues that need improvement/clarification prior to publication. Reviewers are the key line of defense between someone's opinions (i.e a submitted manuscript) and the final peer-reviewed fact (i.e. a published paper). It is a noble job and one that needs to be taken seriously. Also, reviewers need to disclose any potential conflicts of interest.
Dr. Freedland elaborates, "The reason to publish a paper is because it is important and helps move the field forward. The wrong reason to publish a paper is because it is correct and accurate. Many things are true but are not novel nor interesting and should not be published. Thus, reviewers should comment on not just the accuracy, but also the importance and novelty."
From a reviewer's perspective, Dr. Freedland thinks that reporting guidelines (such as STROBE, CONSORT and the like) are important and should be followed when possible. They set standards that ensure high quality of the papers. In short, they set the standard of care that all researchers should follow.
"I like to review for TAU, because the quality and novelty of the papers are high. The editors help maintain high standards. Also, as a reviewer, I know the editors will listen to my opinions and respect my judgment," says Dr. Freedland.
Bradley Stish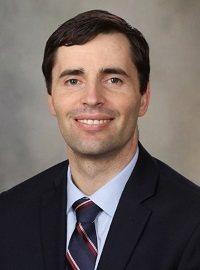 Dr. Bradley Stish, M.D. work in the Department of Radiation Oncology at the Mayo Clinic in Rochester, MN, USA. He is currently an Assistant Professor within the department with a primary clinical and research focus on all types genitourinary malignancies. His specific interests include brachytherapy for the management of primary and recurrent prostate cancer, SBRT for treating oligometastatic disease, and symptom control for men receiving radiotherapy for prostate cancer. He is currently the national Principal Investigator for the soon to be activate Alliance A222001 Study "A Randomized, Double-Blind, Placebo-Controlled Phase II Study of Oxybutynin versus Placebo for the Treatment of Hot Flashes in Men Receiving Androgen Deprivation Therapy". Please follow Dr. Stish on Twitter @DrStish.
To Dr. Stish, peer review is an absolutely vital part of the scientific process to ensure that data are presented in an accurate and clear manner. As an author himself, the peer review process has frequently helped identify weaknesses in his own submission that could be remedied prior to publication and ultimately helped him to better present their findings. He adds, "When reviewing, I am constantly impressed with the innovative and detailed work of others and appreciate the opportunity to provide feedback that can enhance the final publications. I truly appreciate that the collective wisdom of all involved in the peer review process can bring about the best science possible."
Speaking of what reviewers have to keep in mind when reviewing, Dr. Stish reckons that the first thing to do is to make sure they are aware of the currently published literature related to the paper they are reviewing. This ensures that any feedback provided can be made in the appropriate context and helps to actively consider how the current paper "fits" within that subject matter. Additionally, it is very important for reviewers to view themselves as a proponent for the work under review. That is not to say that valid criticisms should not be provided, but instead the review should be constructed in a manner that the authors will find the feedback beneficial and help them move towards their goal of having the best version of their paper published.
As a reviewer, Dr. Stish deems that accurate disclosure of potential conflict of interest is important to ensure the scientific process of discovery and publication maintains the highest level of trust and transparency. He personally finds these disclosures helpful to provide a context for understanding the background from which the authors are presenting their work.
"Reviewing is a responsibility that is often unnoticed by those around us, but it is a cornerstone of the scientific process. Participating in peer review has helped me grow exponentially as a researcher, clinician, and author. Reading the works of others and seeing the comments of my fellow peer reviewers provides a unique perspective that cannot be matched elsewhere. Furthermore, whenever I read a truly outstanding paper in the literature, I try to remind myself that the final product came about not only due to the efforts of the authors, but also with the help of the peer reviewers," says Dr. Stish.
Ben G.L. Vanneste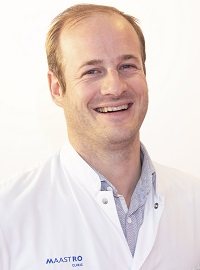 Dr. Ben Vanneste is a clinician MD, PhD, a radiation oncologist, and brachytherapist. He is currently co-chair and principal investigator of the brachytherapy, urology, and gynecology unit at the MAASTRO Clinic (Radiation Oncology), The Netherlands. His main research activities are prostate and kidney cancer related: rectum-spacing in prostate cancer, personalized treatments, brachytherapy prostate cancer (LDR-HDR), patient decision aids, stereotactic radiotherapy, and immunotherapy. You may follow Dr. Vanneste on LinkedIn here.
In Dr. Vanneste's opinion, a peer review is essential in scientific research areas to analyse the presented research, and to further develop, and make the scientific work stronger and more robust. The peer reviews performed by several experts of the field ensure the chance of decreasing blind spots whereby the work is getting stronger, and more representative for the community, which could be finally lead to new techniques and treatments for our patients to further optimize the medical care.
What are the qualities a reviewer should possess? Dr. Vanneste reckons that a reviewer should be an expert in the field, with an outstanding knowledge of the existing literature, he/she should be objective, critical, but positively constructive. If the work meets the criteria for publication, the reviewers are making the scientific work even stronger. The authors have to look from that point of view when they obtain their feedback. Dr. Vanneste elaborates, "Being a lead-author of many publications, I know it is tough to meet all the critical points of the reviewers, however to keep in mind that the work is getting stronger and robust, you have to persist."
Speaking of the excessive workload one may possibly have as a scientist and doctor, Dr. Vanneste says, "The work of clinical doctor and scientist is indeed heavy, however additional reviews are necessary to improve scientific work, so I make time for doing reviews, yet I make a selection of which work meets my expertise, and which does not."