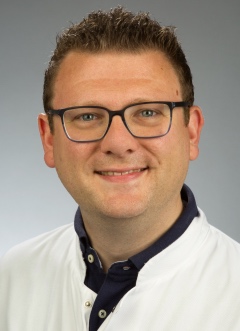 Michael Rink, MD, FEBU
Department of Urology, University Medical Center Hamburg-Eppendorf, Hamburg, Germany
Dr. Rink is national and European board certified in urologist and Associate Professor of Urology at the Department of Urology, University Medical Center Hamburg-Eppendorf (UKE) in Hamburg, Germany. He has major expertise and experience in treating genitourinary cancers. He is the head of the bladder and renal cell carcinoma section at the Urological Department. In addition, Dr. Rink is consultant urologist at the Martini Clinic, Prostate Cancer Center, at UKE in Hamburg.
Dr. Rink was trained in medicine at the University of Münster, Germany and completed his residency at the Department of Urology at University Medical Center Hamburg-Eppendorf, Germany in 2012. From 2011 to 2012 Dr. Rink completed an uro-oncologic research fellowship at the Brady Urologic Center of the Weill Cornell Medical Center in New York, NY, USA. He is focused on research of fundamental biologic and prognostic markers as well as translational outcomes in urothelial and renal cell carcinoma. Dr. Rink participated in several national and international clinical trials as principle- or sub-investigator and is involved in numerous multiinstitutional clinical research studies.
Dr. Rink is a member of several national and international scientific societies and sits on the boards of some non-profit societies. He authored and coauthored over 220 manuscripts in peer-reviewed journals as well as over 10 book chapters. He received several national and international awards and honors.
Associate Editor-in-Chief of TAU
Terms of Appointment: Jan 2020 - Dec 2021
Editorial Board Member of TAU
Terms of Appointment: Mar 2018 - Apr 2020