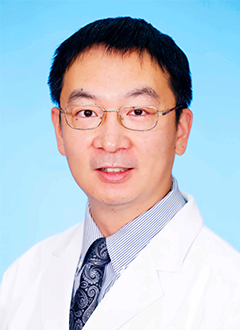 Gang Song, MD, PhD
Department of Urology, Peking University First Hospital, Institute of Urology, Peking University, the National Urological Cancer Center of China, Beijing, China
Dr. Gang Song is an Associate Professor of Urology at Peking University in Beijing, China. He works as a urologist at Peking University First Hospital. Dr. Song received his MD & PhD from Peking University in Beijing. He completed his five-year residency at Peking University First Hospital. He visited the University of Southern California as a visiting physician. He is board certified in Urology.
Dr. Song is a member of several professional societies, including the Genitourinary Medical Association of China International Exchange and Promotive Association for Medical and Health Care, Chinese Association of Geriatric Medicine (Cancer Branch), Chinese Association of Popular Science, Beijing Anti-Cancer Association (Urological Cancer Branch). He is an international member of European Association of Urology and reviewer of the Journal of Urology.
Dr. Song's research interest include urological cancer, prostate cancer (both basic research and clinical studies), mpMRI-US fusion targeted prostate biopsy, surgical anatomy of prostate, development of novel predictive and prognostic markers of prostate cancer. He also investigates gene mutations of hereditary prostate cancer.
Dr. Song has authored or coauthored over 10 book chapters and over 20 manuscripts in peer-reviewed journals. He is the chief editor of "Accurate Diagnosis and Treatment of Prostate Cancer (Chinese, People's Medical Publishing House, Mar 2019)" and vice translator of "Prostate Cancer: A Practical Guide (Chinese)". He is also a writer of popular science books. His serial books, A Peking University Doctor on Urological Diseases (the Popular Medical Sciences Reading Series, three books, Chinese), have been awarded the top honor in the field of popular science in China by Chinese Association of Popular Science Writers.
Terms of Appointment: Jun 2019 - May 2021