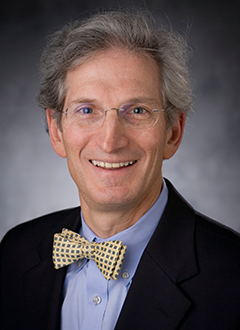 John S. Wiener, MD
Division of Urologic Surgery, Duke University Medical Center, Durham, NC, USA
Dr. Wiener earned a M.D. from Tulane University and completed urology residency at Duke and pediatric urology fellowship at Baylor College of Medicine. He served as the Chief, Division of Urology at the University of Mississippi in 2003-05. He has been on faculty at Duke 1997-2003 and 2005-present where he is Professor of Surgery and Pediatrics, Head of the Section of Pediatric Urology, and Vice-Chief of the Division of Urology. He is a fellow of the American College of Surgeons and American Academy of Pediatrics.
Dr. Wiener has authored over 125 publications and 30 chapters on a wide range of urologic topics. His basic science focus has included the role of HPV in urologic malignancies and the genetic basis of differences of sexual development, hypospadias, and cryptorchidism. He was a co-investigator in the NIH-funded Duke Center for Human Disease Modeling investigating whole exome analyses of children and families with congenital urologic anomalies and is part of a similar study in spina bifida.
Much of his clinical research has centered on the urologic management of spina bifida. He has been the Principal Investigator at Duke for the CDC-sponsored National Spina Bifida Patient Registry since 2012 and Urologic Management to Preservation of Renal Function in Newborns and Young Children since 2015. He served on the Guidelines Panel for Men's Health for the Spina Bifida Association in 2017-19 and has received multiple grants to develop educational videos regarding sexual health in this population.
Dr. Wiener has served in numerous local, regional, and national positions including Professional Advisory Council of the Spina Bifida Association (SBA), President - Society of Fetal Urology, Executive Council - Society for Pediatric Urology, and the Examination Committee of the American Board of Urology. He is the urology representative to the SBA Clinical Care Network.
He has served as a reviewer for over 20 journals. He has educated residents in urology and pediatrics for more than 20 years and specifically mentored 11 future pediatric urologists. He has been an invited lecturer locally, nationally, and internationally.
Terms of Appointment: Jun 2019 - May 2021