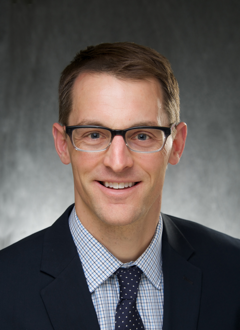 Bradley A. Erickson, MD, MS
Department of Urology, Carver College of Medicine, University of Iowa, Iowa City, IA, USA
Dr. Bradley A. Erickson is a Fellow of the American College of Surgeons, an Associate Professor of Urology and Surgery at the University of Iowa and Chief of Urology at the Iowa City Department of Veterans Affairs Hospital. He serves as the Director of Reconstructive Urology within the Department of Urology and is the fellowship director for the Genitourinary Reconstruction Fellowship.
Dr. Erickson received his MD from the University of Iowa, followed by an internship and residency in General Surgery at Northwestern University (Chicago). He then completed a residency in Urology at the Northwestern University followed by a fellowship with Dr. Jack McAninch at the University of California, San Francisco. Dr. Erickson is a member of numerous professional societies, including the Société Internationale d'Urologie and the Genitourinary Reconstructive Society (GURS) where he has served as a Board Member. He is a founding member and past President of the Trauma and Urologic Reconstruction Network of Surgeons.
Dr. Erickson's research interests include genitourinary reconstruction, healthcare delivery, international surgical education and improving metrics to determine surgical outcomes. He has delivered numerous presentations locally, nationally, and internationally on various reconstructive urology topics.
Terms of Appointment: Jan 2019 - Dec 2021